0
NaBloPoMo Day 10: Ten Things I like to Look At on the Internet @carnegielibrary @humansofny @The_Steel_Trap @theskimm @criminellelaw @mistyonpointe @usfws
I am one third of the way through NaBloPoMo, and I haven't gotten distracted yet! Today I will share with you 5 things I like to look at on the internet. My blog reading has become kind of irregular lately, but there are a few features & blogs I just cant do without. These are my favs:
 The Eleventh Stack— This is the CLPGH blog written by its employees with tons of excellent recommendations about books, movies, and interesting things in Pittsburgh. I can't get enough of it.  I like that there are enough contributors that the blog doesn't get stale, but also few enough that you can get an idea of each contributor's style and preferences.
2.  Humans of New York.  Oh, all of my heartstrings. I think my face is leaking.
3.  Orcs of New York. For when I need a pick-me-up after crying all the way through the HONY site.
4.  The Steel Trap's First World Problems. So real. So ridiculous. And it's even more fun when I show my husband the posts and make him guess which first world problem was mine…
5.  The Skimm.  I reluctantly signed up for the Skimm, totally expected to hate it after a week and having to send a million "TAKE ME OFF YOUR MAILING LIST" emails. It sends a daily email newsletter with quick recaps of the biggest news items, with links to more in-depth pieces attached. The style is sassy and entertaining, so it feels more like fun gossip than your dreaded 10th grade current events report.
6. Criminelle Law.  Her bio description captures it perfectly: Young lawyer navigating and puzzling a general practice firm of middle aged men.   So funny because so true.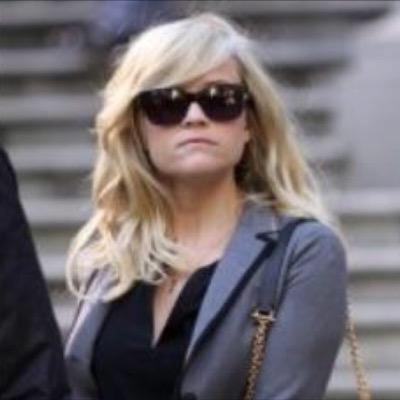 7. Unbrave Girl.  Sally is an actual for-real-life friend of Sandy's.  Sandy introduced me to her blog because she thought I would like it. She was right.  Sally's way braver than she claims to be, and is totally making solo camping a thing. She makes it look so fun that it makes me *almost* want to camp. Almost. For now I'll stick to solo-hotel-rooming.
8. Draper James.  I know it's not a blog, it's a shop. But this post is things I like to look at on the internet, so it counts. And I CAN'T STOP window shopping Draper James. I grew up in California and have spent the last 15 years in Pennsylvania. I don't "get" the South at all. BUT THESE CLOTHES. They are so adorable I can't handle it. I want them all.And I want to hate Reese Witherspoon because I am crazy jealous of her success, BUT THESE CLOTHES, I just can't.
9.   Misty Copeland's Instagram.  Misty is absolutely incredible. Full stop.
  10. U.S. Fish & Wildlife Service Instagram. Simply super cool.  
What have you been looking at and loving lately?