1
2015: A Year of 100 Books
In 2014, with some effort, I read over 50 books. My goal for 2015 was also 50 books. Somewhere along the way, I discovered the wonder of Overdrive audiobooks from the Carnegie Library and also got myself an Audible subscription (because I couldn't get enough audiobooks from the library alone).  On December 28, I realized I was in the low 90s. Being SO CLOSE to such a nice round number with only a couple days to go left one obvious solution– graphic novels. So with a combination of eBooks, audiobooks and yes even good old fashioned paperbacks sometimes too, I read a grand total of 100 books this year.
These are the things that happen when you read 100 books in a year:
You listen to books all the time. When you're getting ready in the morning, driving in the car, doing laundry, walking around downtown, grocery shopping. You also realize how much time you previously spent not having headphones in your ears, because suddenly you're clocking in an hour or two of audiobook reading every day, when you previously weren't listening to anything at all during that time.
You come to appreciate excellent audiobook narrators. And you ditch a book PRONTO if you don't like a voice.
You get really excited for O Magazine and Real Simple every month, because their book recommendations are always excellent.
Your recall is terrible. Reading this many books is like binge watching TV, except not binge watching the same show the whole time, more like binge channel surfing. I can generally remember what is going on in the book while I'm reading it (although sometimes if the plot lines are too subtle, I may have to look up some notes online), but usually once I finish a book, the whole thing falls out of my head and I remember barely anything.  This is due to both the number of books I read (I only have so much space in my brain), but also because, with the exception of pre-bedtime reading, I am usually multitasking during my reading time. That is the glory of audiobooks– why do one thing at a time when you can do two or three?
You inadvertently find yourself in theme-streaks.  I don't know why, but I end up reading lots of books with similar qualities all at once. I had a streak of literature set in Afghanistan in 2014. I read several books dealing with life in North Korea this year.  Every now and then, I read a whole bunch of YA books back to back.  It's not intentional, but it's interesting to go back through my lists and see these clusters.
Your husband gets sick of hearing "Wait– I need to turn off my headphones" every time he goes to tell you something.
My favorite books I read in 2015:
I tend to like very dark, dramatic literature, but sometimes go for things that are lighthearted and funny. I'm not interested in WWII literature, romance, so-called chick lit.  Sometimes I like sci-fi-ish type books, but not consistently enough to say I'm big into the genre.  I also really like books about ordinary life in other parts of the world, I'm curious about people's everyday lives. So this is a completely subjective list of the books I liked the best this year.
Station Eleven, Emily St. John Mandel
An audacious, darkly glittering novel set in the eerie days of civilization's collapse, Station Eleven tells the spellbinding story of a Hollywood star, his would-be savior, and a nomadic group of actors roaming the scattered outposts of the Great Lakes region, risking everything for art and humanity.
The First Bad Man, Miranda July (this book was so strange but so captivating)
From the acclaimed filmmaker, artist, and bestselling author ofNo One Belongs Here More Than You, a spectacular debut novel that is so heartbreaking, so dirty, so tender, so funny–so Miranda July–readers will be blown away.
Here is Cheryl, a tightly-wound, vulnerable woman who lives alone, with a perpetual lump in her throat. She is haunted by a baby boy she met when she was six, who sometimes recurs as other people's babies. Cheryl is also obsessed with Phillip, a philandering board member at the women's self-defense non-profit where she works. She believes they've been making love for many lifetimes, though they have yet to consummate in this one.
When Cheryl's bosses ask if their twenty-one-year-old daughter Clee can move into her house for a little while, Cheryl's eccentrically-ordered world explodes. And yet it is Clee–the selfish, cruel blond bombshell–who bullies Cheryl into reality and, unexpectedly, provides her the love of a lifetime.
Tender, gripping, slyly hilarious, infused with raging sexual fantasies and fierce maternal love, Miranda July's first novel confirms her as a spectacularly original, iconic and important voice today, and a writer for all time. The First Bad Man is dazzling, disorienting, and unforgettable.
Escape from Camp 14: One Man's Remarkable Odyssey from North Korea to Freedom in the West, Blaine Harden
A New York Times bestseller, the shocking story of one of the few people born in a North Korean political prison to have escaped and survived.
In five years, Jesmyn Ward lost five young men in her life—to drugs, accidents, suicide, and the bad luck that can follow people who live in poverty, particularly black men. Dealing with these losses, one after another, made Jesmyn ask the question: Why? And as she began to write about the experience of living through all the dying, she realized the truth—and it took her breath away. Her brother and her friends all died because of who they were and where they were from, because they lived with a history of racism and economic struggle that fostered drug addiction and the dissolution of family and relationships. Jesmyn says the answer was so obvious she felt stupid for not seeing it. But it nagged at her until she knew she had to write about her community, to write their stories and her own.
The Storied Life of A.J. Fikry, Gabrielle Zevin
A. J. Fikry, the irascible owner of Island Books, has recently endured some tough years: his wife has died, his bookstore is experiencing the worst sales in its history, and his prized possession–a rare edition of Poe poems–has been stolen. Over time, he has given up on people, and even the books in his store, instead of offering solace, are yet another reminder of a world that is changing too rapidly. Until a most unexpected occurrence gives him the chance to make his life over and see things anew. 
Gabrielle Zevin's enchanting novel is a love letter to the world of books–an irresistible affirmation of why we read, and why we love.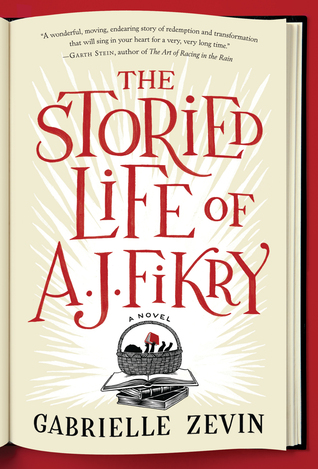 How Did You Get This Number, Sloane Crosley
The hilarious New York Times bestselling literary essay collection from Sloane Crosley, the author of I Was Told There'd Be Cake and The Clasp.
Sloane Crosley, the brilliantly funny "fountain of observations" (Boston Globe), now takes readers from a bear-infested wedding in Alaska to a run-in with clowns in Portugal in a new collection of essays about the messiest and most unexpected dilemmas life has to offer.
The Secret Wisdom of the Earth, Christopher Scotton
After seeing the death of his younger brother in a terrible home accident, fourteen-year-old Kevin and his grieving mother are sent for the summer to live with Kevin's grandfather. In this peeled-paint coal town deep in Appalachia, Kevin quickly falls in with a half-wild hollow kid named Buzzy Fink who schools him in the mysteries and magnificence of the woods. The events of this fateful summer will affect the entire town of Medgar, Kentucky.
Medgar is beset by a massive mountaintop removal operation that is blowing up the hills and back filling the hollows. Kevin's grandfather and others in town attempt to rally the citizens against the "company" and its powerful owner to stop the plunder of their mountain heritage. When Buzzy witnesses a brutal hate crime, a sequence is set in play that tests Buzzy and Kevin to their absolute limits in an epic struggle for survival in the Kentucky mountains
The Execution of Noa P. Singleton, Elizabeth L. Silver
An unforgettable and unpredictable debut novel of guilt, punishment, and the stories we tell ourselves to survive
 Noa P. Singleton never spoke a word in her own defense throughout a brief trial that ended with a jury finding her guilty of first-degree murder. Ten years later, having accepted her fate, she sits on death row in a maximum-security penitentiary, just six months away from her execution date. 
Meanwhile, Marlene Dixon, a high-powered Philadelphia attorney who is also the mother of the woman Noa was imprisoned for killing. She claims to have changed her mind about the death penalty and will do everything in her considerable power to convince the governor to commute Noa's sentence to life in prison, in return for the one thing Noa can trade: her story. Marlene desperately wants to understand the events that led to her daughter's death—events that only Noa knows of and has never shared. Inextricably linked by murder but with very different goals, Noa and Marlene wrestle with the sentences life itself can impose while they confront the best and worst of what makes us human.
Sylvia Plath's shocking, realistic, and intensely emotional novel about a woman falling into the grip of insanity. Esther Greenwood is brilliant, beautiful, enormously talented, and successful, but slowly going under—maybe for the last time. In her acclaimed and enduring masterwork, Sylvia Plath brilliantly draws the reader into Esther's breakdown with such intensity that her insanity becomes palpably real, even rational—as accessible an experience as going to the movies. A deep penetration into the darkest and most harrowing corners of the human psyche, The Bell Jar is an extraordinary accomplishment and a haunting American classic.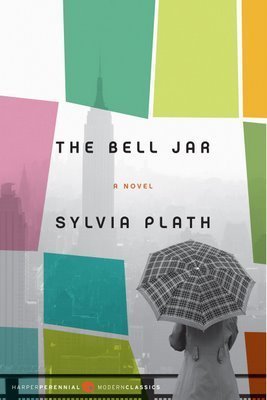 Devil in the Grove: Thurgood Marshall, the Groveland Boys and the Dawn of a New America, Gilbert King
Devil in the Grove is the winner of the 2013 Pulitzer Prize for General Nonfiction. Arguably the most important American lawyer of the twentieth century, Thurgood Marshall was on the verge of bringing the landmark suit Brown v. Board of Education before the U.S. Supreme Court when he became embroiled in an explosive and deadly case that threatened to change the course of the civil rights movement and cost him his life.

In 1949, Florida's orange industry was booming, and citrus barons got rich on the backs of cheap Jim Crow labor. To maintain order and profits, they turned to Willis V. McCall, a violent sheriff who ruled Lake County with murderous resolve. When a white seventeen-year-old Groveland girl cried rape, McCall was fast on the trail of four young blacks who dared to envision a future for themselves beyond the citrus groves. By day's end, the Ku Klux Klan had rolled into town, burning the homes of blacks to the ground and chasing hundreds into the swamps, hell-bent on lynching the young men who came to be known as "the Groveland Boys."

And so began the chain of events that would bring Thurgood Marshall, the man known as "Mr. Civil Rights," into the deadly fray. Associates thought it was suicidal for him to wade into the "Florida Terror" at a time when he was irreplaceable to the burgeoning civil rights movement, but the lawyer would not shrink from the fight—not after the Klan had murdered one of Marshall's NAACP associates involved with the case and Marshall had endured continual threats that he would be next.

Drawing on a wealth of never-before-published material, including the FBI's unredacted Groveland case files, as well as unprecedented access to the NAACP's Legal Defense Fund files, King shines new light on this remarkable civil rights crusader, setting his rich and driving narrative against the heroic backdrop of a case that U.S. Supreme Court justice Robert Jackson decried as "one of the best examples of one of the worst menaces to American justice."
The Strange and Beautiful Sorrows of Ava Lavender, Leslye Walton
Magical realism, lyrical prose, and the pain and passion of human love haunt this hypnotic generational saga. Foolish love appears to be the Roux family birthright, an ominous forecast for its most recent progeny, Ava Lavender. Ava—in all other ways a normal girl—is born with the wings of a bird.
In a quest to understand her peculiar disposition and a growing desire to fit in with her peers, sixteen-year old Ava ventures into the wider world, ill-prepared for what she might discover and naïve to the twisted motives of others. Others like the pious Nathaniel Sorrows, who mistakes Ava for an angel and whose obsession with her grows until the night of the Summer Solstice celebration.That night, the skies open up, rain and feathers fill the air, and Ava's quest and her family's saga build to a devastating crescendo.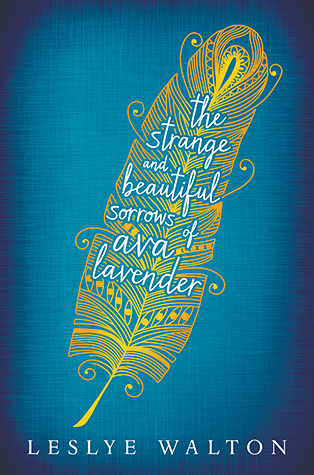 In Amy Poehler's highly anticipated first book,Yes Please, she offers up a big juicy stew of personal stories, funny bits on sex and love and friendship and parenthood and real life advice (some useful, some not so much), like when to be funny and when to be serious. Powered by Amy's charming and hilarious, biting yet wise voice, Yes Please is a book full of words to live by.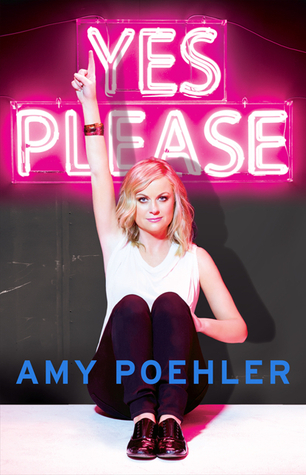 Ready Player One, Ernest Cline
In the year 2044, reality is an ugly place. The only time teenage Wade Watts really feels alive is when he's jacked into the virtual utopia known as the  OASIS. Wade's devoted his life to studying the puzzles hidden within this world's digital confines, puzzles that are based on their creator's obsession with the pop culture of decades past and that promise massive power and fortune to whoever can unlock them. When Wade stumbles upon the first clue, he finds himself beset by players willing to kill to take this ultimate prize. The race is on, and if Wade's going to survive, he'll have to win—and confront the real world he's always been so desperate to escape.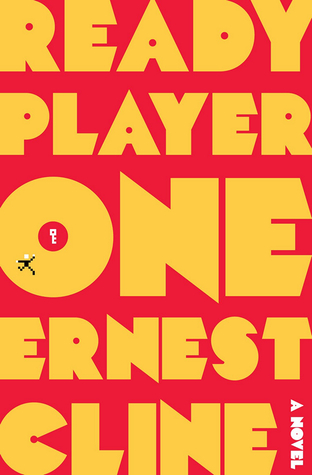 Delicious Foods, James Hannaham
Darlene, a young widow and mother devastated by the death of her husband, turns to drugs to erase the trauma. In this fog of grief, she is lured with the promise of a great job to a mysterious farm run by a shady company, with disastrous consequences for both her and her eleven-year-old son, Eddie–left behind in a panic-stricken search for her.
The Sex Lives of Cannibals, J. Maarten Troost
At the age of twenty-six, Maarten Troost–who had been pushing the snooze button on the alarm clock of life by racking up useless graduate degrees and muddling through a series of temp jobs–decided to pack up his flip-flops and move to Tarawa, a remote South Pacific island in the Republic of Kiribati. He was restless and lacked direction, and the idea of dropping everything and moving to the ends of the earth was irresistibly romantic. He should have known better.
The Sex Lives of Cannibals tells the hilarious story of what happens when Troost discovers that Tarawa is not the island paradise he dreamed of. Falling into one amusing misadventure after another, Troost struggles through relentless, stifling heat, a variety of deadly bacteria, polluted seas, toxic fish–all in a country where the only music to be heard for miles around is "La Macarena." He and his stalwart girlfriend Sylvia spend the next two years battling incompetent government officials, alarmingly large critters, erratic electricity, and a paucity of food options (including the Great Beer Crisis); and contending with a bizarre cast of local characters, including "Half-Dead Fred" and the self-proclaimed Poet Laureate of Tarawa (a British drunkard who's never written a poem in his life).
With The Sex Lives of Cannibals, Maarten Troost has delivered one of the most original, rip-roaringly funny travelogues in years–one that will leave you thankful for staples of American civilization such as coffee, regular showers, and tabloid news, and that will provide the ultimate vicarious adventure.
Between the World and Me, Ta-Nehisi Coates
"This is your country, this is your world, this is your body, and you must find some way to live within the all of it."
In a profound work that pivots from the biggest questions about American history and ideals to the most intimate concerns of a father for his son, Ta-Nehisi Coates offers a powerful new framework for understanding our nation's history and current crisis. Americans have built an empire on the idea of "race," a falsehood that damages us all but falls most heavily on the bodies of black women and men—bodies exploited through slavery and segregation, and, today, threatened, locked up, and murdered out of all proportion. What is it like to inhabit a black body and find a way to live within it? And how can we all honestly reckon with this fraught history and free ourselves from its burden?
 
Between the World and Me is Ta-Nehisi Coates's attempt to answer these questions in a letter to his adolescent son. Coates shares with his son—and readers—the story of his awakening to the truth about his place in the world through a series of revelatory experiences, from Howard University to Civil War battlefields, from the South Side of Chicago to Paris, from his childhood home to the living rooms of mothers whose children's lives were taken as American plunder. Beautifully woven from personal narrative, reimagined history, and fresh, emotionally charged reportage, Between the World and Me clearly illuminates the past, bracingly confronts our present, and offers a transcendent vision for a way forward.
This was a year of really excellent reading. If I had to pick a "best" it would have to be Between the World And Me.  I've never been so moved by a book that as soon as I finished it, I was compelled to start it right over again. Also, I didn't realize what a sizeable portion of my reading list this year grappled with the very timely issues of race and racism in America. In a country where bigotry and vitriol are so pervasive that news sites have to disable commenting sections on entire categories of news, I feel like these works provide an opportunity for me to listen, learn and participate in these larger discussions without getting into a narrow-minded screaming match. Not only is the content of Men We Reaped, Devils in the Grove and Between the World and Me extremely thought provoking, but particularly in the case of Between the World and Me– oh the language. This book is a thing of tragic beauty.
What were the best books you read this year?